Su Casa Awarded Crystal Vision Award From Boeing Employees Community Fund
Su Casa was selected to receive the annual Crystal Vision Award presented by Employees Community Fund – California of Boeing. . The ECF CA Crystal Vision Awards theme this year is 'Freedom – Organizations that Empower Breaking Away from Domestic Violence". Su Casa was awarded a special grant of $18,000 in recognition of the work Su Casa does to serve the needs of domestic violence victims.
The Crystal Vision Award is the ECF competitive grants program established in 1990 to direct special funding to specific areas of community need. Crystal Vision invites the staff, board of directors and volunteers of organizations closest to the need to suggest new and innovative programs they believe could make significant positive impact in communities. Crystal Vision Awards have focused on youth-mentoring, services to veterans and senior citizens, the homeless, children at risk, environmental and arts education. This program is by invitation only.
Su Casa is proud to join the list of non-profit organizations that have received the Crystal Vision Award, including Pacific Asian Counseling Service, Heal the Bay, and the Aquarium of the Pacific, to name but a few.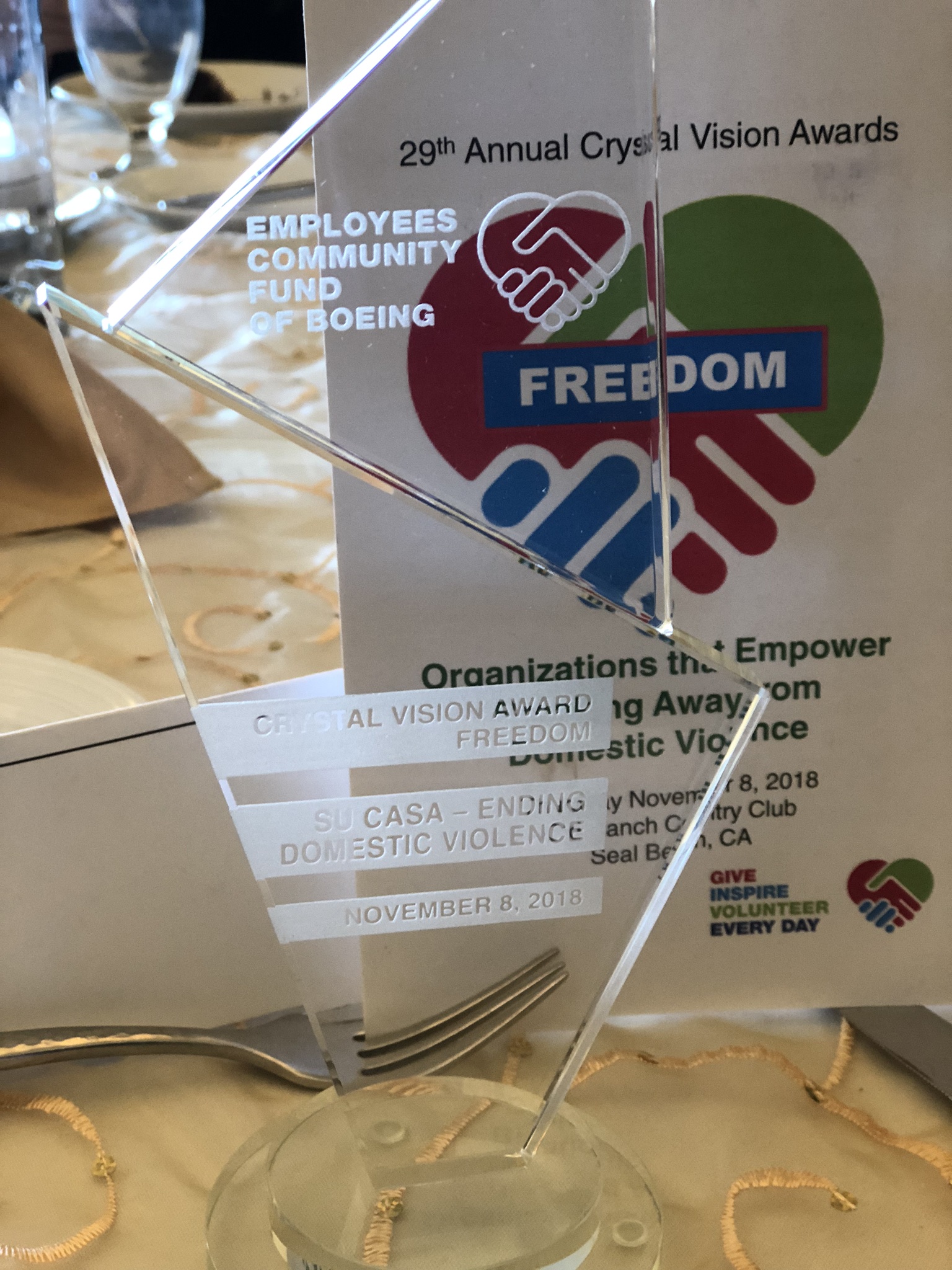 Your donation will make sure Su Casa will always be there for those who need us the most.