St Joseph High School Care for Survivors Club Makes Donation
The Care for Survivors Club from St Joseph's High School in Lakewood presented a special holiday donation for the clients of Su Casa – Ending Domestic Violence.
The Care for Survivors Club, led by club president Selene Velez, held fundraising events throughout the first part of the school year to earn enough money to buy 55 care baskets. "This semester, the club was able to raise over $550.00," stated Velez. Each basket contained personal care items, beauty items, and a handwritten note from the club members. These items are very important to the self-esteem of a victim of domestic violence.
This is the third year that the club led by Velez has made care basket contributions to Su Casa. During that time, the Care for Survivors Club has raised over $4,000.00 to create these important donations.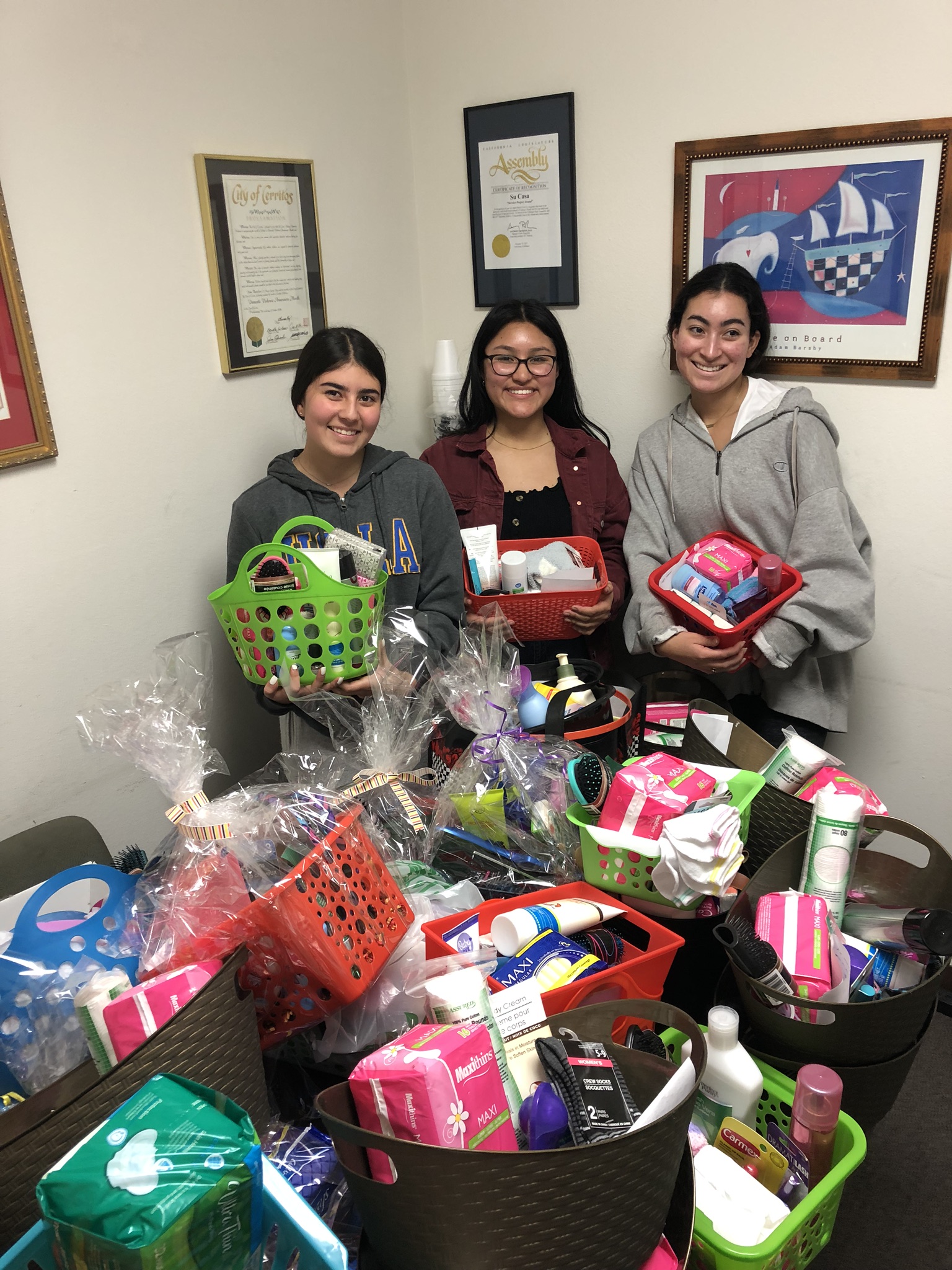 Your donation will make sure Su Casa will always be there for those who need us the most.