Macy's Donates Special Clothes to Su Casa's Kids
Su Casa would like to express our appreciation to Store Manager Rich LeDuc (pictured right) and his associates at Macy's Los Cerritos Mall for their recent donation.
Due to the temporary closure of retail stores during the "Safer At Home" shutdown, Macy's was left with a number of clothing items that they were unable to sell due to the seasonality of the fashions. They were left with over 300 items of clothing for teens, girls and boys that they couldn't sell. Their solution was to donate them to the families who reside at Su Casa.
The donated clothing included Formal Dresses, Party Dresses, Suits, Blazers, and Dress Shirts and Ties. No one wants to be "under dressed" at a special occasion So when our families can venture out again, the kids will have clothes for Weddings, Easter, and the School Prom.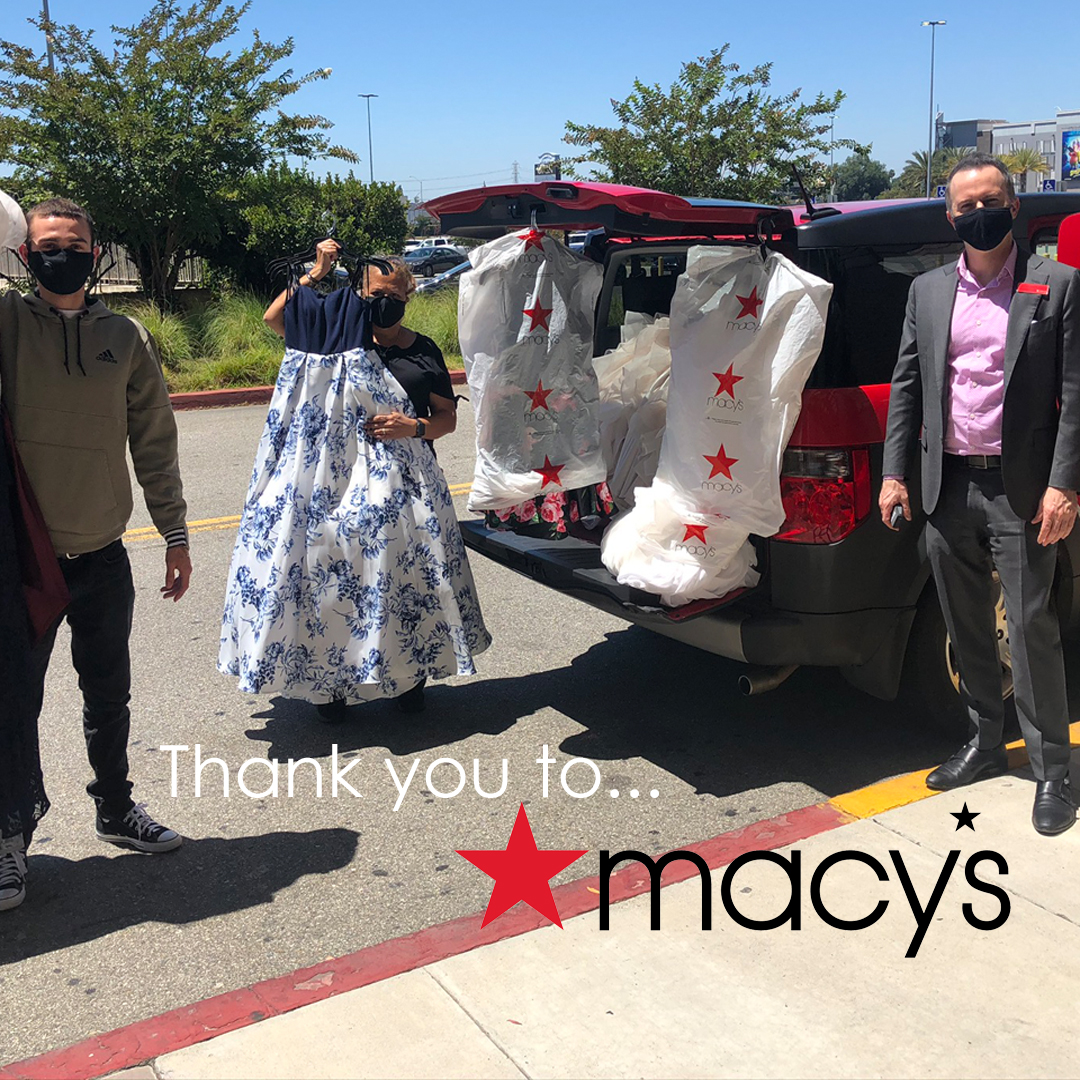 Your donation will make sure Su Casa will always be there for those who need us the most.