Su Casa Holiday Gift Card Drive
Su Casa – Ending Domestic Violence announces the kick off for the annual Holiday Donation Drive. From now until December 21, 2020, Su Casa is accepting donations gift cards to make the holiday and the rest of the year special for the families escaping domestic violence that call Su Casa home.
Each year, Su Casa appeals to the community to make holiday donations in support of the families who reside in Su Casa's domestic violence shelters. In past years, Su Casa has sought donations of physical items that could be wrapped and given to the clients. "This year though, in an abundance of caution to prevent the spread of the coronavirus, we are requesting that the community donate gift cards," stated Dean Lockwood, Su Casa Director of Development. "We want to thank our friends of the Delta Kappa Gama Beta Omicron for being the first to contribute gift cards this year," added Lockwood.
Gift cards from major retailers, such as Walmart and Target, Grocery Stores, Gas Companies, and Amazon are encouraged. The gift cards can be sent to the Su Casa administrative offices. These donations will ensure that the families, that may have arrived at the emergency shelter weeks before the holiday, can still have a special holiday and even begin new traditions free from domestic violence.
Gift Cards can be mailed to or dropped off at the Su Casa Administrative Office, located at 3750 E Anaheim Street, suite 100, Long Beach 90804. More information is available by calling Su Casa at 562-421-6537 and ask for Jenny or go to the Su Casa website, www.sucasadv.org/donate.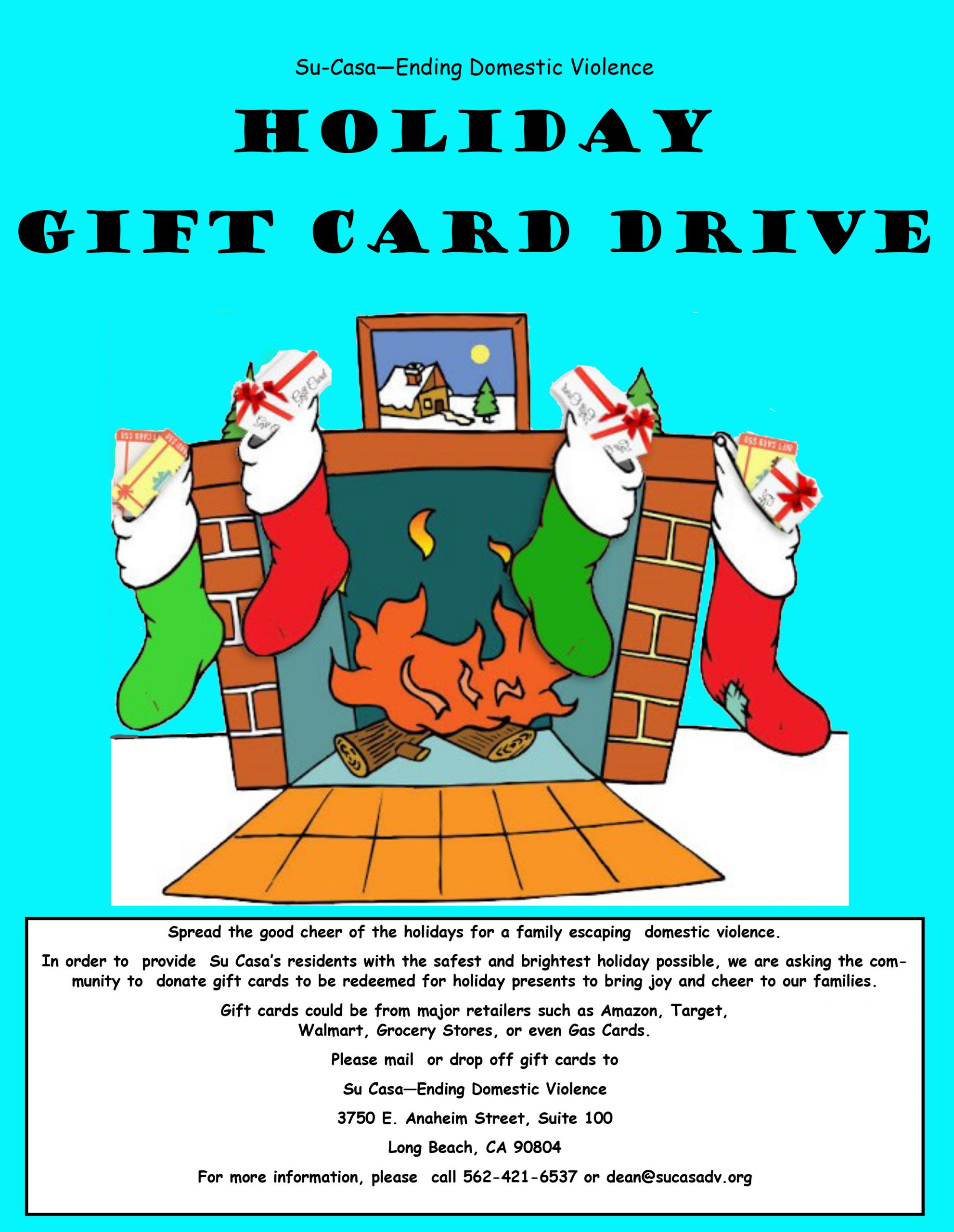 Your donation will make sure Su Casa will always be there for those who need us the most.