What a wonderful gift! Macy's Lakewood Center donated nearly 300 girls formal dresses and boys suits! These types of donations are so important as most of our families come to us with only the clothes on their backs. When dress up occasions such as church or family gatherings come up, the children may not have appropriate attire. These donations enable the kids to dress up and feel good about their appearance. This is such a boost to their self esteem.
Maria Silva, Manager of Business Administration, shows off some of the clothes donated. Thank You Macy's!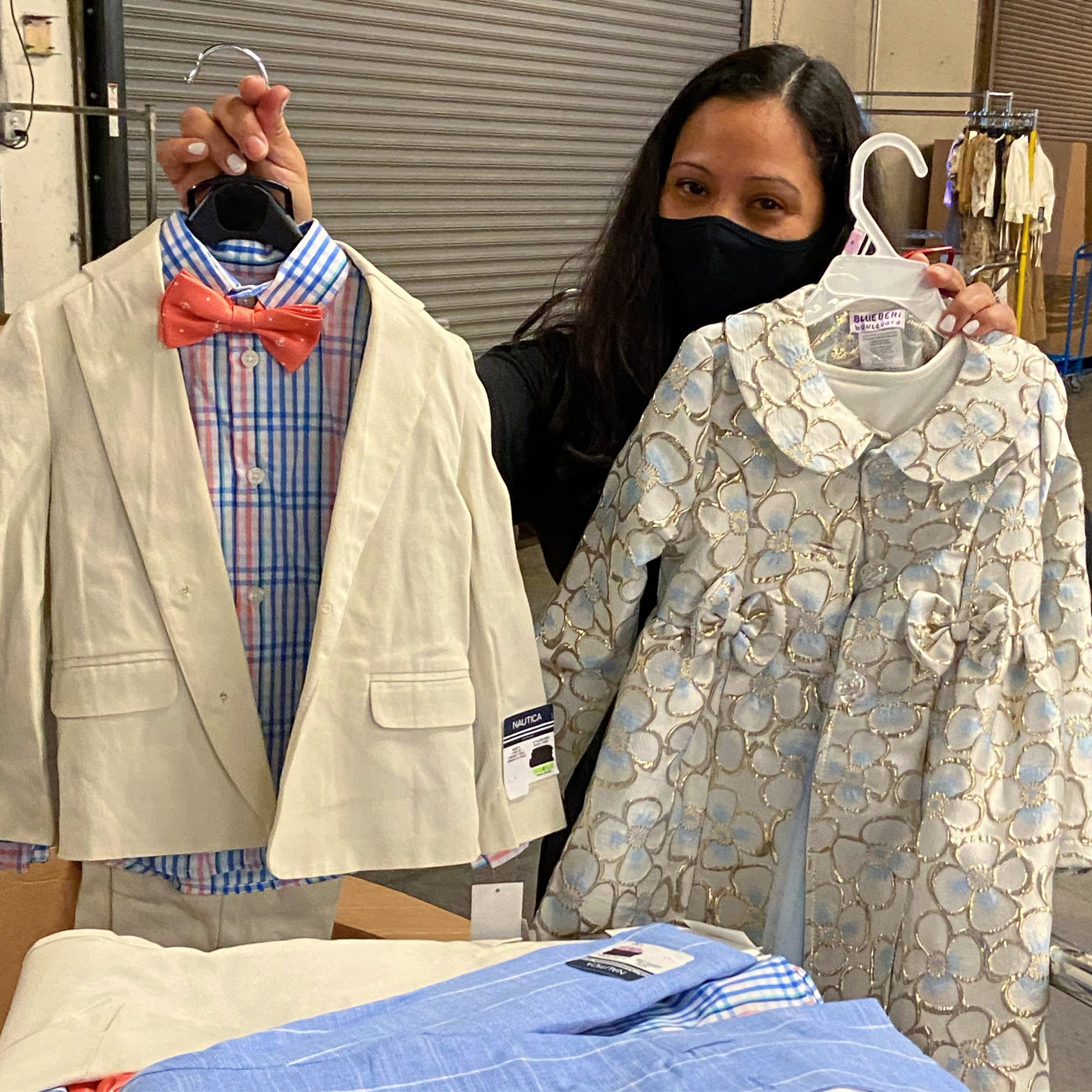 Your donation will make sure Su Casa will always be there for those who need us the most.