Sustainable Cleaning Supplies Donated
Mercedes Quintanilla (right), Executive Director of the Door of Hope, presents Su Casa Director of Programs, Lilly Lopez, with a portion of the donation of cleaning products and detergent from ECOS.
The donation included two palates of products which included natural, plant based laundry detergent, hand soap, and general cleaning products.
Our thanks to Door of Hope for their generous support.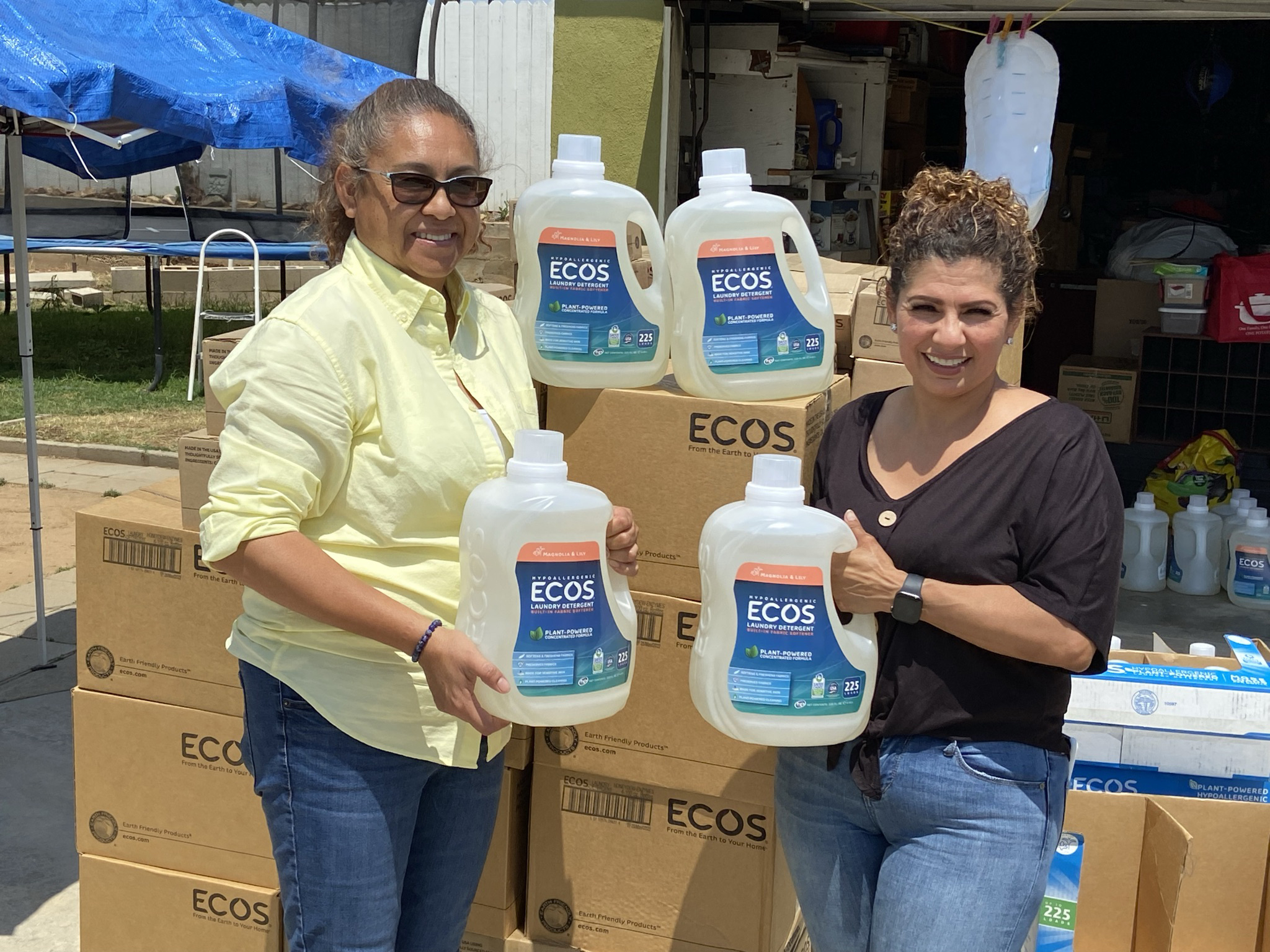 Your donation will make sure Su Casa will always be there for those who need us the most.