NFT Creator Donates to Su Casa
Su Casa – Ending Domestic Violence is excited to announce the donation of $54,000 from artist Ulysses Gonzales, better known as Ugonzo in the NFT art world.
Gonzales, who grew up in Long Beach, has seen the effects of domestic violence and was drawn to make a donation to Su Casa to support the organization's efforts to support survivors of domestic violence.
Gonzales started to exhibit his art in galleries all around the United States, as well as creating in different mediums. He traveled the world in support of his exhibits and a highlight was seeing one of his NFTs being displayed in the lights of Times Square. It was on "I had made donations in a number of areas around the globe, and now was the time to make an impactful donation in my own community." Gonzales got together with his partner "Genius" and others in his NFT community and decided to make this donation.
"We are so excited to work with Ulysses, his partners and community," stated Dean Lockwood, director of development and community engagement for Su Casa. "Our programs were very much in sync with what he was looking to accomplish. Mr Gonzales was very happy to hear that we utilize the A Windows Between Worlds art therapy program for the children in the shelter.
For more information about Ulysses Gonzales and his art, please go to https://www.ugonzoart.com/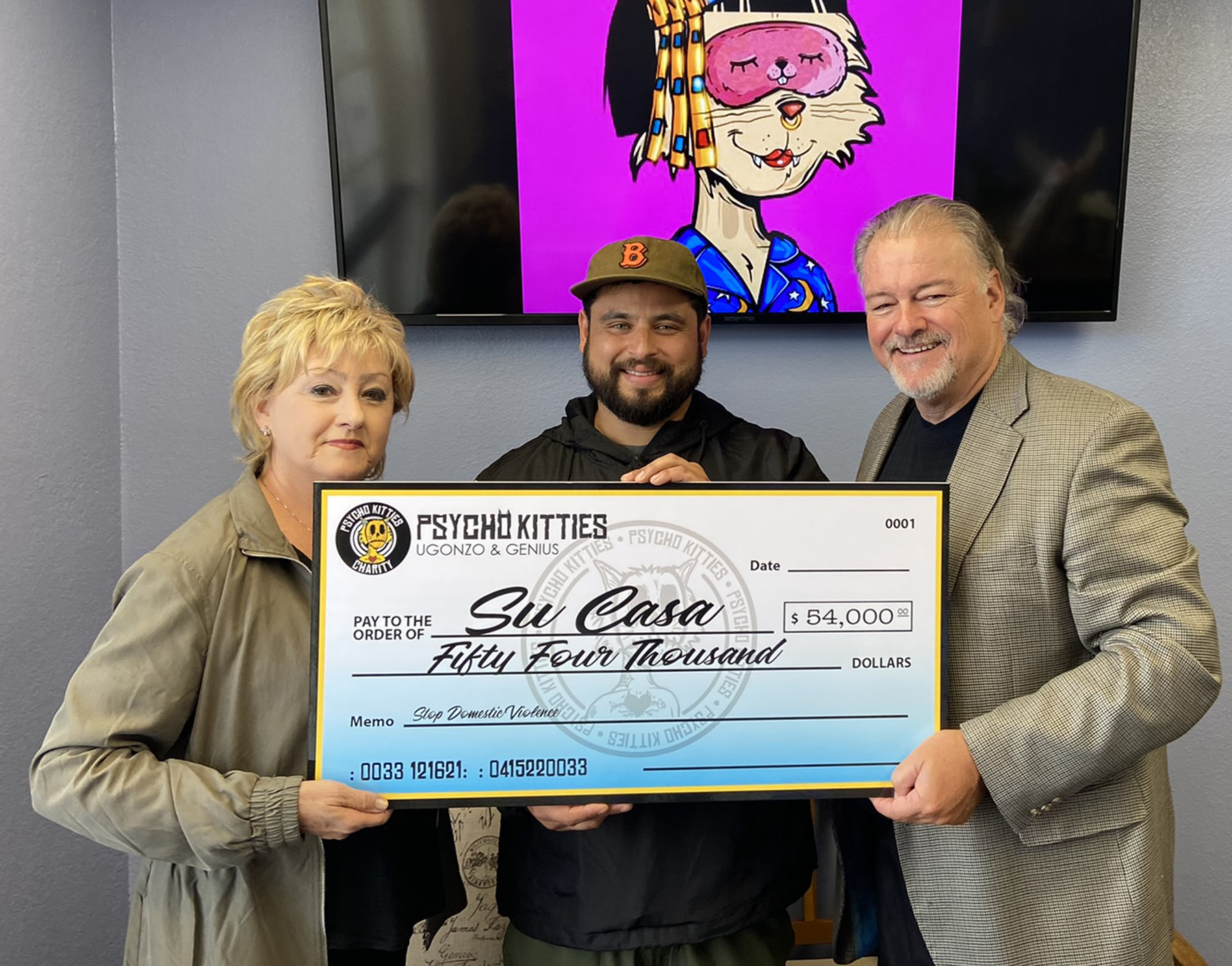 Your donation will make sure Su Casa will always be there for those who need us the most.