Su Casa's
Holiday Party
2021
Su Casa Employee's
Holiday Party 2021
Join us for this year's Virtual Holiday Party on Thursday, December 16 from 1:00 – 5:00. This year's event will be chock full of fun, games, and prizes.
We have worked hard all year long to provide the best service for our clients and now is a time to kick back, relax, and enjoy each other's company to celebrate the holidays. The highlight of the Holiday Party will be the prize drawings. This year, there will be 10 baskets with a combined value of over $3,000!!!
And don't forget, there will be a prize for the most festive virtual background! Time to get creative.
You can check out the drawing baskets in the gallery to the right.
Here are the rules:
 1. Each Employee will be provided with 10 drawing chances. You can distribute the chances anyway you would like. You can put a drawing ticket for each prize or you can take a big chance and put all 10 on one basket.
2. Use The Form at the bottom of the prize display (or click here)  to record your choices and return to Ambur. The deadline to submit your selections is  Monday December 13 at 5:00pm.
3. You May Only win 2 prizes (lets not be greedy). If after you have won 2 prizes and your name is called as the winner of a 3rd prize, you can decide to either keep the 2 items you have or put one of the items back in the drawing. In that case, we will draw a new name for that prize.
4. You Must Be Present to win. If your name is drawn and you are not on the zoom call to claim the prize, we will draw another name. The exception is if you are on duty in the shelter and are called away to assist a client.
5. All Winnings can be picked up from Ambur. Please contact Ambur to schedule a time to claim your goodies!
6. Questions about the Drawing? Contact Dean at dean@sucasadv.org or (760) 218-0018.
#1 Self Care Basket – Value: $229
Take time out and treat yourself to a bit of self care with these zen filled items:
Artistry skin Nutrition Freshest Face Forward Hydrating Holiday Gift Set
Artistry Signature Select Hydrating Mask
Zen Garden Kit
Dialy Positivity Journal for Health, Welness & Mindfulness
Target Gift Card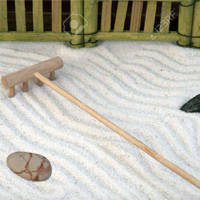 #2 Gift Cards Galore – Value: $255
Who doesnt like the fun of whipping out a gift card to treat yourself or your friends at your favorite Stores. here is a cornicopia of treats to enjoy:
Target – $25          7/11 – $20
Walmart – $10       Starbucks – $10
Target – $20          Burlington – $100
Food 4 Less – $20    Nike – $50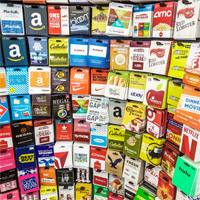 #3 Tech Basket one – Value: $260
Make your home a smart home. Get connected and and automate your life:
Amazon echo 4th generation
Amazon Show 8-inch
Apple Airpods with case
#4 Fitness & Health Basket – Value: $289
Now's the time to put the lockdown behind you. Rock those abs, pump those lats, and bring your vo2 max to new heights:
xs Coco Water Hydration Drink Mix
Fitbit versa 2 health monitor
beats Solo 3 wireless headphones
journeyout armband exercise phone holder
#5 Productivity basket – Value: $208
if you make new years resolutions, here is your path to smash those goals, either personal or professional. truly impress jocelyn at your next performance evaluation:
Strategies & tips for time management
7 habits of highly effective people book
7 habits of highly effective people workbook
7 habits of highly effective peoplejournal
lamare habit tracker
high performance planner
$100 target gift card
#6 workspace upgrade kit – Value: $365
make your workplace your happy place:
Zen Garden kit
ember Mug
$50 Target Gift Card $100
Amazon Gift Card
Office Decor – 3 plants w/ led lights
office decor "everything is figureoutable"
#7 tech basket two – Value: $365
take a deep dive into the world of virtual reality
Oculus quest 2 – advanced all in one vr headset
#8 Casual Dining, Diners, & movies – Value: $275
Make it a date night with dinner and a movie. supply your own popcorn
$25 Chipotle gift card     $25 olive garden gift card
$25 CPK gift card              $25 mcdonalds gift card
$100 darden Restaurants gift card
$50 Movies.com gift card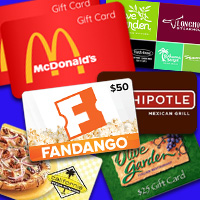 #9 Target Shopping spree – Value: $350
Think of all the stuff you can get at target. just in time for your last minute holiday shopping!
$350 worth of gift cards from target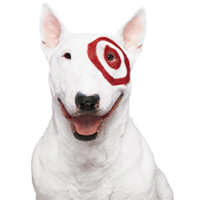 #10 grand prize – Apple watch series 7 Value: $565
the Apple Watch can do what your other devices can't because it's on your wrist. When you wear it, you get a fitness partner that measures all the ways you move, meaningful health insights, and a connection to the people and things you care about most. And it's always just a glance away.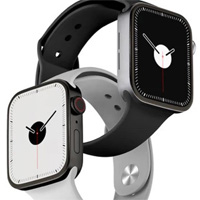 Fillable Form To enter for the prize baskets
Click here to download the fillable form to record your prize entries. When you have it completed, email to ambur and good luck! 

Our Support To Those In Need
children's counseling sessions
client's through Walk In Resource Center
client's receiving emergency food & clothing
client's receiving Criminal Justice & Social Service advocacy
Years of providing domestic violence services to the community
Join Su Casa as we work to end domestic violence and build a community of peace.