Su Casa is a healing sanctuary where victims can find their voice, develop inner strength, and become self-directed agents of change in their own lives.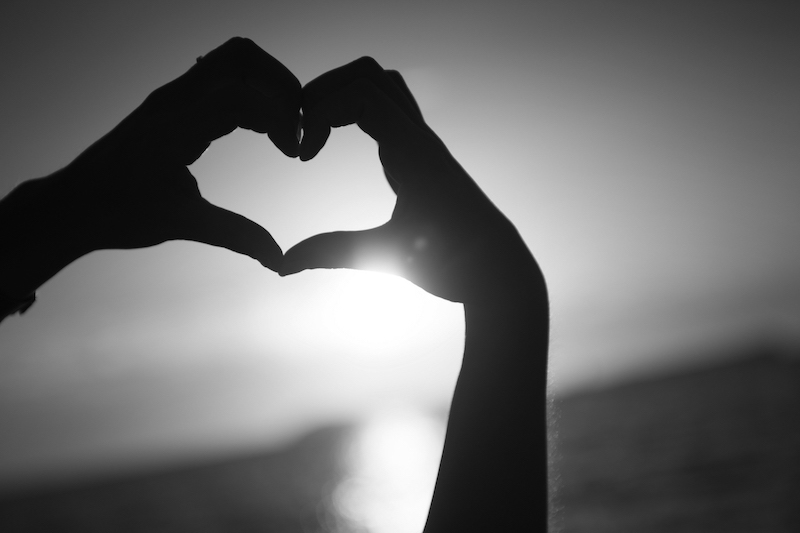 For over 40 years Su Casa has protected families from domestic violence. The agency was founded in 1979 by Petra Medelez, a survivor, who out of her own home took crisis calls and housed victims and their children. Petra's vision was to fill her community with peaceful homes. In order to truly realize her vision, Su Casa expanded its services to include not only immediate shelter from danger but also case management and counseling (to residents and to victims still living with their batterer), shelter-based certified childhood education, community awareness training, and transitional housing. Su Casa remains dedicated to Petra's belief that every individual has the right to live free from violence or the threat of violence.
Inherent in this belief is the agency's commitment to the values of diversity and empowerment. Su Casa values each individual and embraces the ethnic and cultural diversity prevalent in Southern California. All direct service staff are bilingual (Spanish/English) and cultural competence is emphasized in staff training and practiced throughout all service modalities. Management continues to improve our programs and educate our staff to better serve the growing numbers of Asian and Pacific Islander victims seeking our help. The value placed on empowerment drives the agency's ever-expanding range of services that are victim-centered. Services are practical, therapeutic, and educational.
The addition of the transitional shelter in 1996 is a direct response to the awareness that 30 days is not enough time for women to put the pieces of their lives back together in order to become self-sufficient and stable. This expansion is supported by research, showing that women who enter transitional shelters are far less likely to return to violent situations. The extended time enables families to bridge the gap between crisis and independent living. In addition, our continued efforts to enhance and expand outreach and counseling services to victims in the community who are not yet ready to take the step of leaving their batterer further exemplify the agency's commitment to meet women where they are and help them achieve self-sufficiency on their own terms.
Baylee's Story On Overcoming Domestic Violence
This video is an advocacy piece against domestic violence. It was made by Chris Baltierra for his journalism class at California State Long Beach. Please take a look this message directly from Baylee, a domestic violence survivor
Board Chair
Debbie Vince – Board Chair
Debbie Vince joined the Su Casa Board of Directors in 2016. She is a Director of Sales for New York Life. Debbie joined New York Life in 2009, and has more than 20 years of experience in financial services, including 17 years in the retirement plan industry. Prior to joining New York Life, she was a Senior Vice President with National Retirement Partners (NRP) and worked as a Retirement Plan Consultant at 401k Advisors and helped launch RPAG. Debbie received a BS in Business Management from the University of Redlands. She maintains FINRA Series 6, 7, and 63 registrations and holds life and health licenses in all states.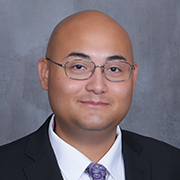 Secretary/Vice Chair
Jesse is the Human Resources Manager at the Public Law Center. His broad areas of expertise include HR Compliance, Recruitment, Compensation, Employee Relations, Performance Management, Training & Development, and HR Administration. Jesse is a professional speaker and some of his speaking engagements have included the Cypress Chamber of Commerce and the Palos Verdes Peninsula Chamber of Commerce. Giving back to the community is important to Jesse as he is a Member of the Signal Hill Rotary Club, and he has served on the Board of Directors for Su Casa since 2016. In his spare time, Jesse enjoys reading, traveling, and visiting art museums.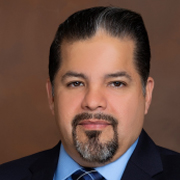 Secretary
Cutberto Morales is the Vice President of Information Technology at Mental Health America of Los Angeles. He leads all IT initiatives including cybersecurity, cloud computing, and telecommunications. He has over 20 years of IT experience, including roles in nonprofit organizations, the healthcare industry, as well as academic institutions. Utilizing his teaching experience, he helped the State of California found their first 100% online, community college.
Cutberto received his MBA from Pepperdine University, and his BS in Management Information Systems from California State University, Long Beach. He enjoys hiking, spending time with his nieces and nephew, and trying new restaurants.
Treasurer
Tania Whiteleather – Treasurer
Tania L. Whiteleather has been a member of the Su Casa Board of Directors for over a decade. Tania is a civil rights attorney who has practiced largely in the field of disability rights, representing students in administrative hearings and federal and Ninth Circuit Court of Appeals cases since 1989. She is a member of the Rotary Club of Lakewood and serves on the boards of the Weingart-Lakewood YMCA and the Lakewood Regional Medical Center.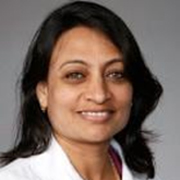 Sowmya Ananthanarayanan, M.D., M.P.H., F.A.A.P
Director
Dr Ananthanarayanan is a pediatrician with SCPMG working for Kaiser Permanente. She has been working in the Downey area for the past twelve years and in the Cerritos Medical Office since it opened eight years ago, for which she is the Physician-In-Charge.
Dr Ananthanarayanan is also the Immediate Past President and current Board member of Soroptimist International of Artesia-Cerritos (SIAC). She has been involved with SIAC for the past five years and a Board Member for the past three years. 
She is very actively involved in the SIAC Dream It Be It program, which awards scholarships to underserved girls attending school in the ABC Unified School District. She is also involved in the Live Your Dream program, which supports single mothers pursuing higher education at Cerritos College through scholarships and mentorship.
Director
Ashley Bradney – Director
Ms. Bradney became part of the Su Casa Board of Directors in 2016. She is an avid volunteer in the Long Beach community and is currently Co-Chair of the Resource Development Committee at Su Casa.
Director
Eve Gelb – Director
Eve is responsible for overseeing initiatives focused on people who are eligible for both Medicare and Medicaid. Additionally, Eve's portfolio includes SCAN's health equity programs, as well as strategic and operational oversight of Independence at Home, a SCAN community service that provides vitally needed services and support to seniors and their caregivers regardless of plan membership. 
Eve represents SCAN as a member of several national organizations that support vulnerable adult populations and advocate for policy changes and legislation on their behalf. She is also an active member of the community advisory committee of the MPH program at Long Beach State University.
Eve holds a Master of Public Health degree from Tulane University. She received her Bachelor of Arts degree from the University of California, Los Angeles.
Director
Ginette Hawkins – Director
Ginette Hawkins is Corporate Vice President, Chief Risk Executive at SCAN Group and SCAN Health Plan. She is responsible for leading SCAN's enterprise-wide compliance program initiatives, which include: developing training and educational resources that encourage ethical conduct and compliance with regulatory requirements; maintaining the effectiveness of SCAN's Compliance Program and Code of Conduct; and regularly reporting information about compliance-related topics to SCAN's Board of Directors.
Prior to her current role, Ginette previously served as SCAN's Director of Regulatory Affairs and as Manager of Home and Community Based Services within SCAN's Department of Healthcare Services. Before joining SCAN in 2006, she was the Program Director of an adult day care center that served older adults and persons with disabilities.
Ginette holds a Master's of Social Work from the University of Southern California and a Bachelor's of Social Work from California State University, Long Beach.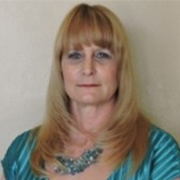 Director
Ms Merians has been dedicated to uplifting and empowering underserved youth though her 30 year career in the non profit sector. She currently serves as CEO of Assistance League of Los Angeles, a 102-year old agency that helps 22,000 children/year. 
Ms Merians has been with the Assistance League of Los Angeles since 2014 as Present & CEO. She established all operations: Development, Membership, Branding, Internal & External Communications, PR & Community Outreach, and succesfull operation and growth of the organzaiton. 
Previously, Melanie worked with Covenant House California, Girl Scouts of Greater Los Angeles, and the Foundation to Support United Nations. 
A native New Yorker, Melanie moved to Los Angeles in 1990 where I live today with her husband, Will Guston, and their dog, Jack.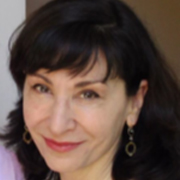 Director
Melanie Merins – Director
Melanie's career has been dedicated to uplifting and empowering underserved youth. I currently serve as CEO of Assistance League of Los Angeles, a 102-year old agency that helps 22,000 children/year.
Melanie is the CEO of the Assistance League of Los Angeles where she established all operations, including development, membership, branding, internal & external communications, PR & community outreach. She planned and successfully executed the 3-year strategic plan culminating in centennial celebrations, restructured the service enterprise, purchase, remodel, move – new office and oversee 45 staff, 400+ members, 5 service programs, 8 auxiliaries. 
She has also worked with Covenant House California, Girl Scouts of Greater Los Angeles, and the Foundation to Support United Nations. 
Melanie is a native New Yorker, and moved to Los Angeles in1990 where she lives today with her husband, Will Guston, and their dog, Jack.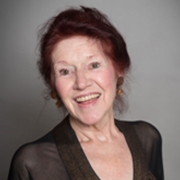 Director
Dorothy Owen – Director
Dorothy Owen has been a part of the Su Casa Board for a number of years. Dorothy attended Vanderbilt University and received her Bachelor of Arts from California State University Fullerton with a Latin American Studies Major and a Business Administration Minor. Dorothy retired after 17 years in the insurance field and became a community volunteer. She is in her sixth year as President of 1st CEB Adoption Committee; which was formed to administer the City of Cerritos' adoption of the 1st Combat Engineer Battalion stationed in Camp Pendleton. Dorothy is a long time member of the Woman's Club Artesia-Cerritos, a civic Member of the Cerritos Chamber of Commerce, Artesia Chamber of Commerce and a member of the Artesia Historical Society. She is also a member of The American Association of University Women and she now serves on the ABC School District First Business & Education Round Table, and Adult School Institutional Advisory Council.
Executive Director
Alberto has more than 30 years of experience working in positions of increasing authority at non-profit and government agencies in Houston, Miami, Detroit and Los Angeles. 
A fluent communicator in English and Spanish, Alberto was raised in Laredo, Texas and he earned his B.A. and M.A in Political Science from St. Mary's University in San Antonio.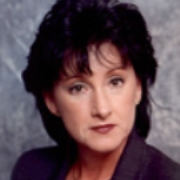 Associate Executive Director
Susan D. Stel's previous position was Chief Financial Officer and Treasurer of the Los Angeles County Economic Development Corporation (LAEDC).  Ms. Stel was named CFO of the Year in 2012 by the Los Angeles Business Journal for outstanding performance in the role of corporate financial steward and exceptional financial leadership in a Non-Profit Organization. A native of California, Ms. Stel was born in Alhambra, and currently resides in Covina. She holds a B.S. in Accounting, summa cum laude from the University of La Verne, and has an active CPA license, is a member of the AICPA, and currently serves as a director on eight nonprofit Boards and an investment committee for a hospital.
Director of Finance
Kimberly (Kim) joined our team as Director of Finance in early 2023, bringing over 30 years of experience in finance and development. With a degree in Economics from the University of Missouri, Kim initially pursued a career in finance but discovered her true passion for making a difference in the nonprofit sector.
Kim has held various positions, including financial manager, development director, and associate director. She possesses a diverse skill set in nonprofit management, encompassing budgeting, fundraising, grant writing, and accounting. Kim is a passionate advocate for social justice, committed to using her skills and experience to help nonprofits make a difference in the world.
When not working, Kim enjoys spending time with her family and friends, hiking, and camping. She is also an avid reader and enjoys learning about different cultures and perspectives.
Program Director
Melisa Dugas has over 15 years of experience in providing critical direct services to trauma survivors and leading treatment teams. With a Master's degree in Social Work from Boston University, she has effectively directed several domestic violence crisis shelters in Los Angeles County. Melisa has successfully worked within crisis centers, taskforces, and response teams; while enthusiastically collaborating with law enforcement agencies, mental health professionals, and non-profit services providers. She is currently an appointed chair of the San Fernando Valley Domestic Violence Task Force and serves on the Board of Directors of the Northridge Hospital Foundation. Melisa is passionate about empowering people and connecting difference makers for a better world.
On her down time Melisa enjoys being with her family, traveling, and boating.
Emergency Shelter Program Manager
Elizabeth oversees Su Casa's domestic violence 22-bed emergency shelter and 24/7 crisis hotline. In this role, Elizabeth supervises all residential case management and counselor advocates. She has over 10 years of Domestic Violence experience and has always held a strong commitment to promoting healthy communities through a Trauma Informed Lens. Working in the domestic violence field, her strengths are building teams and structuring compassionate program services. She has worked closely with key stakeholders such as law enforcement, mental health and other dv service providers. On her free time, Elizabeth enjoys spending time with her family and traveling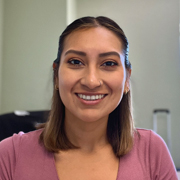 Outreach Manager
Maria joined our team in 2022 as the Outreach Manager. She received her Bachelor's of Science in Public Health & Psychology from the University of California, San Diego. Maria's community health background ranges from serving different regions in Southern California to different villages out in Thailand. She is very passionate about health and promoting holistic wellness to all. Outside of work, Maria enjoys an active lifestyle filled with hiking and traveling.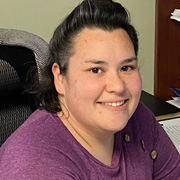 Administrative Coordinator
Jennifer joined our team in May 2020.She received her bachelor's degree in Business Administration from Whittier College. She has 10 years of experience in the nonprofit sector. In her free time, she likes to travel, spend time with her husband and hunt for new items to add to her collections.
Human Resources Coordinator
Madison Walker, who was raised in Southern California, recently joined our team as the Human Resources Coordinator. She graduated with a Bachelor's of Science in Criminal Justice and Human Services. She has had prior experience in Human Resources as well as volunteer experience with youth shelters.  
In her free time, Madison enjoys reading and spending time with her two children.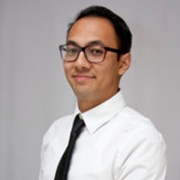 Network Administrator
Adrian joined our team as the Network Administrator for Su Casa in 2016.  He was born and raised in Long Beach and received his BS in Business Information Systems from CSU Dominguez Hills. Adrian brings over 10 years' experience in systems and network administration from the health care industry. He is very passionate about IT systems and providing solutions that allow businesses to grow and work more efficiently through the use of IT. On his off time, he enjoys spending time with his family, working on cars, and playing golf.
I raise up my voice – not so that I can shout, but so that those without a voice can be heard.
Your donation will make sure Su Casa will always be there for those who need us the most.